It took me over a year to post Part 2 of my Southeast Asian roundup, my little ode to this dynamic and diverse region which I call home. One year on and I still find myself traveling around Southeast Asia though now it's mostly for work, transit or for back and forth trips between Manila and Singapore. More trips are certainly warranted in the future.
As my "tribute" to this region, I am choosing my top 11 sights from the 11 countries that make up Southeast Asia. To avoid being concentrated over a particular nation, I am picking one sight out of each of the 11 countries – my personal favorite from each.
In no particular order, not even alphabetical, they are:
East Timor
it's Jesus Christ!
the view from up there
East Timor is not particularly known for any majestic sights. In fact, East Timor is not known as a tourist destination at all. But most of those who go ultimately make a stop at the humongous Jesus Christ Statue standing on a hill in the capital, Dili. It's not just about the statue itself as there are fine views of abandoned white sand beaches and gentle rolling slopes of the surrounding mountains from up there.
How to get there: Dili is reachable via plane from Bali, Darwin or Singapore. Once in Dili, your best best is to take a cab to the Jesus Christ Statue (Cristo Rei) which should cost around US$2 from the city center.
Laos
cascading waterfalls of kuang si
Waterfalls are everywhere and are certainly not unique to Laos. But there's something about the dreamlike turquoise pools in Kuang Si Falls that mesmerize even the most seasoned of travelers. Perhaps it is because of the numerous shallow pools that flow downstream, or that each waterfall tier looks like it was purposely carved with lots of curve-y shapes.
How to get there: Kuang Si Falls is about an hour away by road from the UNESCO World Heritage town of Luangprabang and is a popular daytrip destination. Luangprabang itself is reachable via plane from Bangkok or Hanoi, or by a nerve-wracking 8-hour journey by car from Vientiane, the capital of Laos.
Cambodia
some of the many faces in the bayon
It is generally accepted that Angkor Wat is the highlight of the host of ruins found along the outskirts of Siem Reap but to me, nothing gives off as much of that lost jungle city feel as Bayon. Incidentally, it was also the very first place I visited in the Angkor complex and that impression stuck with me despite the many other surrounding temples I visited during those two days. There's something about those gigantic smiling faces of Avalokiteshvara etched on the four corners of the temple towers. Up until I visited, I had not seen anything like it. 5 years and countless other sights later, I have yet to find something similar.
How to get there: The Bayon is one of the main structures in the Angkor complex of temples and ruins. Hire a tuk-tuk or car to take you there from Siem Reap. You can't miss it!
Burma (Myanmar)
temple sprawl
Without a doubt, one of the most fascinating sights I've visited not only in Southeast Asia, but anywhere in the world is Bagan, this collection of thousands of stupas dating back at least 8 centuries ago that are spread out all over the dusty plains in one section of Central Myanmar. Bagan has been compared to other lost cities elsewhere but none can compare with it in sheer scale and extent – towering pagodas that extend to as far as the eye can see.
How to get there: Most visitors who go to Bagan fly in via Nyaung-u airport. It's around an hour's domestic flight from Burma's largest city, Yangon.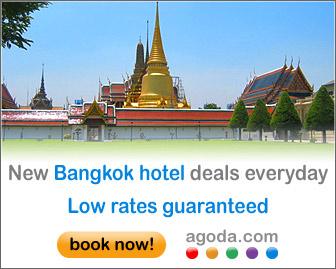 Singapore
sri mariamman temple in singapore's chinatown
Despite staying here for over four years, a visit to Singapore's Chinatown still never fails to brighten up my day somehow. I believe it's the dualism of the district – where one can glimpse that fast disappearing laidback old Singapore lifestyle coupled with chic bars/restaurants/hostels/hotels – that make it an interesting place to those who wish to straddle between both worlds. Chinatown is also host to some of the more interesting buildings in the country as well as some of the more scenic viewpoints of the skyline. Admittedly, it is a touristy place but one always gets to find something new here. The presence of many small shop owners means that you definitely get to avoid the "cloned" retailers found elsewhere.
How to get there: Singapore's Chinatown is accessible via bus or MRT — Chinatown station.
Philippines
crystal clear
Coron Island is believed by the native Tagbanuas who inhabit it to be sacred. It is perhaps no surprise, what with the many spellbinding sceneries one can find within a few square kilometers. A personal highlight for me is Kayangan Lake, said to be one of the, if not the cleanest, lake in Asia. It is so clean that one can see right to the bottom despite being more than 20 feet deep! Others who have seen it compare it to the multi-hued lakes of Jiuzhaigou – but of course, some of the lakes there are not as deep as in Kayangan.
How to get there: Several airlines fly to Busuanga Airport, which is about an hour car ride away from Coron town. From town, you can hire a boat to take you to Coron Island, where Kayangan Lake is located.
Malaysia
who can go wrong with a view like this?
Despite being overused by the Malaysian tourism industry, the twin towers of Petronas are still a sight to behold. The Islamic-inspired architecture shimmers – no, it glitters, in the night sky of Kuala Lumpur. It has long been surpassed as the tallest buildings in the world, but perhaps few are as visually appealing as these twin testaments to Malaysia's roaring economy.
How to get there: Visible from almost anywhere in Kuala Lumpur, all you need to do is point to this building when directing the cab driver. You can also take the monorail which has a stop near KLCC where Petronas is located.

Indonesia
achieving "nirvana" at the topmost platform of borobudur
It is perhaps quite surprising to note that one of the world's largest Buddhist temples is actually situated in Muslim-majority Indonesia. Borobudur is a sight to behold with its 9 platforms in total – six square and three circular. Featuring the symmetry of a Buddhist mandala when viewed from above and with tons of detailed bas reliefs at each of the square platforms, the complex is truly a masterpiece of early Buddhist architecture. For one attraction, the entry fee is quite hefty (it was around US$15 during my visit 3 years ago) but it truly is worth it!
How to get there: Most visitors fly to Yogyakarta, which is about 40 minutes away from Borobudur.
Thailand
be prepared to see the reclining buddha with a massive crowd
So far, the only places in Thailand I've gone to are Bangkok, Hua Hin, Phuket and Udon Thani. Aside from Bangkok and Phuket, that's not much in terms of spectacular things to see. So far, I was impressed by the Grand Palace and Wat Pho in Bangkok. Massive crowds aside, I found the Reclining Buddha to be the highlight so far among what I've seen in the country. Reclining Buddha statues are not uncommon, but the golden one in Bangkok is the largest I have ever seen.
How to get there: Bangkok is one of the busiest air hubs in the world. You can practically fly here direct from most major international airports in the region, Australia, Middle East and even Europe.
Vietnam
the lake also doubles as an exercise spot for locals in the early mornings
I am betting that 90% of people will probably cite Ha Long Bay as the most spectacular thing to see in Vietnam. I am one of the 10% and I am going for what is perhaps the unconventional choice. That's the Lake of the Returned Sword (Hoan Kiem Lake) in Hanoi.
Fine, it is just a small oblong-shaped lake amid the buzzing motorcycles and urban sprawl. But there is something about that pagoda lying in the middle and the mythology involving thousand year old tortoises that make Hoan Kiem truly exotic and quite unlike other urban bodies of water. Of course, it also helps that the lake's got a pretty badass name. Everyone goes there half-expecting to find an ancient weapon lying around, complete with magic powers and healing properties.
How to get there: Most visitors entering Vietnam go via Ho Chi Minh City but Hanoi's airport also offer direct routes to many Asian cities. Hoan Kiem Lake is located south of Hanoi's old town.
Brunei
Sultan Omar ali Saifuddien Mosque
The Omar ali Saifuddien Mosque in Bandar Seri Begawan, Brunei is still the best looking mosque in Southeast Asia for me. Nothing can beat its lagoon-side location complete with picture-perfect reflection and ceremonial barge just in front. This is one structure where the saying "all that glitters is gold" holds true as the mosque's dome is covered in pure gold and the minarets are decked in marble. This is easily one of the Top 20 best-looking mosques in the world, architecturally. If there is one major reason for you to visit Brunei, this should be it.
How to get there: There are direct flights to Bandar Seri Begawan from most Southeast Asian and some East Asian capitals. Once in BSB, a cab can easily take you to this majestic structure right at the heart of town.
What about you? What would be your personal highlights in Southeast Asia?